Overview...
Help your child practise Year 3 spelling patterns and tricky words with ten age-appropriate Year 3 spelling 'tests', designed to be used at home to help them practise the high frequency words and graphemes they've learned at school.
Each test uses the Look, Cover, Write and Check method used in schools to help your child revise spellings and an "end-of-year" test can be used at the end of the year.
For more practice activities look through our Year 3 spelling worksheets.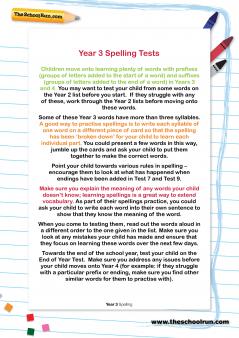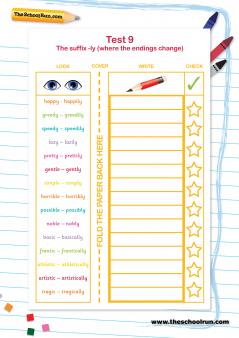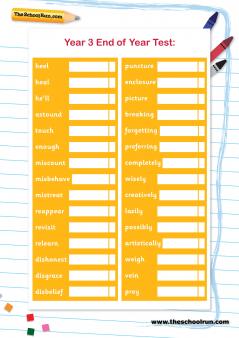 Spelling tests for primary-school children
Look through our guides and practice test packs for advice to help your child with spelling throughout primary school: