Long ladder letters cursive handwriting practice
Before they start to write proper words, help your child practise the shapes and joins needed for cursive handwriting. This allows them to concentrate on sitting their shapes on a writing line and getting both the size and the position of their shapes consistent.
Felt tips are great writing tools at this stage – they are smooth, don't require much pressure to make a good colour (unlike pencils or crayons) and using colour makes patterning more fun.
Encourage your child to make smooth, flowing movements (and not to change colours mid-line!).
It takes practice to get similar shapes the same size. The first worksheets in this set don't have a writing line in ordet to allow your child free movement as they write.
For more handwriting worksheets look through our Handwriting Learning Journey.
Help your child begin to join their letters with our cursive patterning worksheets, developed in association with the National Handwriting Association. Patterns made with "long ladder" letters are the first step to joined-up handwriting.
DOWNLOAD THIS RESOURCE INSTANTLY

with a 14-day FREE trial!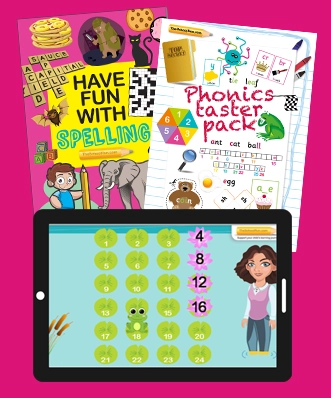 Thousands of English, maths & science printable and interactive resources
Weekly learning plan for your child
Downloadable learning packs & workbooks
FREE for 14 days then £5.99/month
*£0 TODAY*
Cancel anytime