Overview...
Patterning is a fun way to practise handwriting and allows repetition of movements that build skill and confidence before tackling the more complex task of writing words, with their variety of movements and spelling requirements.  
This set of worksheets helps children practise 'one-armed robot' letters and patterns.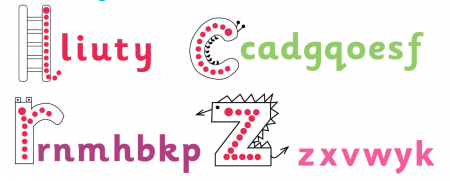 For more handwriting worksheets browse our complete collection, or follow the Handwriting Learning Journey.