Museums reviewed by parents: Longleat
See lions and tigers and deer (no bears) in the English countryside on a safari in your own car, before exploring formal gardens, one of the world's largest hedge mazes, parkland and an Elizabethan stately home. Our family testers report back on an action-packed day at Longleat.
The UK's number one safari park offers animal encounters (from the safety of your car), high Elizabethan architecture, landscaped grounds, shows, exhibitions and seasonal events. Mary (5) and William (3) visited Longleat with their parents Elisabeth and Brad Galvin.
Claim Your Summer Challenges Pack!
30 exciting challenges
Weird and wonderful facts
Keep them busy the whole summer!
A lion lazily lying among the bluebells in the middle of the English countryside is something you won't see anywhere else, and Longleat is one of those family days out that will be talked about for years.
Mary and William literally went wild with delight as we drove in our own car past rhinos, tigers, wolves, giraffes, elephants, cheetahs and flamingos. Just remember to wind up your windows when you go through the monkey area – we all screamed with laughter when one jumped onto our sunroof and looked down at us. There is a hippo-spotting jungle cruise, too, and heaps other animals to see closer up on foot from a bat cave to the wallaby walkthrough.
Aside from the animals, there are rides, a maze, an indoor soft-play area, a zipwire, playgrounds, acres of Capability Brown-designed gardens and, of course, the gorgeous Elizabethan house itself.
If all this sounds a lot, it is! Our only criticism was that there is so much to do, a day isn't enough: the ticket price is well worth it. Don't expect Disneyland – this has an old-fashioned Englishness about it, which is absolutely charming and unique. You won't see another place like it.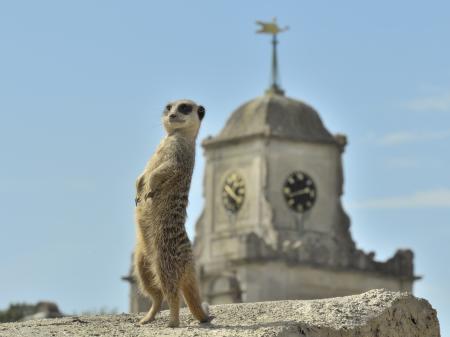 Best for nursery and Reception kids
Longleat is brilliant for the smallest of visitors as the action is low-key and they won't get overwhelmed like at some theme parks. Apart from the safari, we spent the most time in the penguin area – the antics of the small black-and-white creatures kept us entertained for ages. Nearby, the ray pool was another thrill – especially being able to stroke them.
Best for KS1 kids
There's a brilliant dropslide in the wooden castle play area and a zip-wire through the battlements. And don't miss the chance to see wild animals close up, including red pandas, meerkats, otters, porcupines and the Lemur walk-through (cue lots of jokes from the Madagascar films as the crazy creatures spontaneously performed acrobatics).
Best for KS2 kids
The lions and tigers on safari are pretty unbeatable. It's well worth playing the CD that comes with the entrance ticket as the BBC's Kate Humble narrates some really fascinating zoological facts that come to life as you drive past the animals.
Don't miss!
Nosing around the manor house. Built in 1580 it is bursting with art and quirky antiquities such as the bloodstained shirt Charles I wore when he was executed (and there are lots of personal touches from the infamous Marquess of Bath who still lives there – although perhaps avoid the staircase with his rather racy paintings.)
Half term and holiday events
There's loads of seasonal fun on offer, from pumpkin carving, apple-pressing, owl displays and ghost tours of the house in autumn to The Festival of Light at Christmas, when Chinese lanterns tell classic tales. 
Food and drink options
There are seven places open for food and drink, ranging from Costa Coffee to the extra-special The Orangery Café tucked away beside the Secret Garden with a view of heart-shaped topiary.
Getting there, prices and opening hours
Longleat's address is Warminster, Wiltshire BA12 7NW: it's between Bath and Salisbury (you could combine with a visit to Stonehenge). Most people drive because of the safari but you can get there by train to Frome and then a taxi.
Prices and opening hours: Adults 16-59 years £33.95, child £25.45, senior £30.55. Under threes are free. Buy your ticket online two days in advance for a 15 per cent discount.
Longleat opens at 10am and closing times vary depending on the season, from between 5pm and 7pm (with last entry to safari earlier).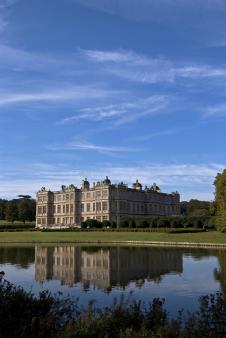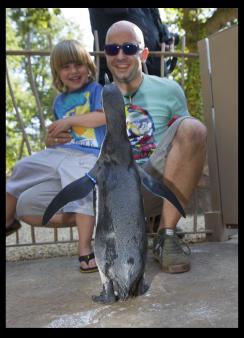 Images © Longleat
Pocket-money shop purchases
Stepping in to Emma's Kitchen is like a chocolate factory and cake shop rolled into one. The house's original Victorian kitchen has been brought back to life with delicious treats – our favourite was the pack of rose petal meringues £3.99 (and take a recipe card home with you).
Online treasures if you're too far to visit
Links to the National Curriculum
There are loads of opportunities to introduce young animal-lovers to the work of naturalists and animal behaviourists (such as David Attenborough or Jane Goodall) at Longleat, as well as curriculum links to:
KS1: identifying a variety of common animals
The Georgians
KS2: identifying and naming a variety of plants and animals in their habitats, including microhabitats.