What is primary SEAL?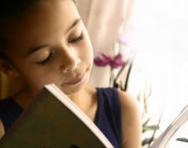 SEAL promotes social and emotional literacy in children and equips them with the skills they need to lead a healthy, happy life. We explore the different aspects and how you can get involved.
Most of us think 'seal' refers to a fin-footed aquatic mammal, but in actual fact SEAL practised in schools is concerned with the Social and Emotional Aspects of Learning. Used effectively, SEAL teaches children the skills they need for a better life.
What is primary SEAL?
SEAL in primary schools offers a whole framework for promoting social and emotional literacy, supporting children with:
social awareness
managing their feelings
motivation
empathy
social interactions.
The framework is divided into seven themes to be covered within a school year:
New beginnings
Getting on and falling out
Say "no" to bullying
Going for goals
Good to be me
Relationships
Changes
Used as a whole-school, cross-curricular approach, SEAL aims to help children become successful learners, responsible citizens, and confident individuals. Around two thirds of UK primary schools use SEAL. For it to be effective, it needs to work across the whole school.
SEAL and you
SEAL is not simply concerned with the pupils in the school but extends out to staff, parents, carers and the local community. Parents and carers can benefit from the ideas behind SEAL and some find the strategies and activities useful ways to communicate with their child. In fact, many parents have found that SEAL has given them access to whole new areas of their child's personal, social and emotional life, and helped reinforce a close relationship.
Supporting your child with a consistent set of values and behaviour expectations is key to SEAL. Creating that fusion between learning in school and what they experience at home is vital.