Maths card games for KS1 and KS2
Card games help take the fear out of maths and build children's number confidence – the fun way.
Find out more about the mathematical benefits of playing cards as a family, then put the theory into practice with one of our primary-school maths games.
Your Maths card games for KS1 and KS2 learning pack includes:
An all-ages game which helps children understand probability as well as helping them practise basic mental maths skills.
Great for Y1 and Y2 children who are learning number bonds and simple number facts.
A tricky game for upper KS2 kids, this game builds confidence with mixed numbers / improper fractions.
Mental addition practice in game form, suitable for Year 3 and above.
Designed to improve your child's understanding of positive and negative numbers.
Great for encouraging number recognition and ordering for younger children, this game also helps older children with probability.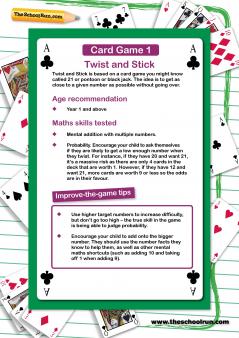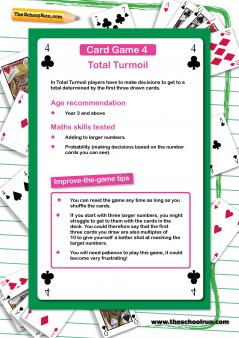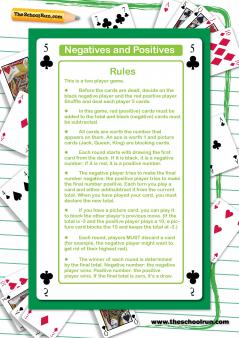 Playing with cards might seem old-fashioned in our screen-loving age, but maths card games will help your child become fluent and confident with numbers – without them even realising they're exercising their maths thinking brain. From number bonds to fractions and probability, try some of our traditional or adapted card games to practise basic maths concepts.