Museums reviewed by parents: Edinburgh Castle
Edinburgh Castle is one of Scotland's most iconic landmarks. We took a step back in time and discovered what's on offer for families.
No visit to Scotland's capital city is complete without a tour of Edinburgh Castle. Lucy Dimbylow visited with her children Katie, six, and Tom, 12.
Standing proud above the city of Edinburgh at the top of the famous Royal Mile, Edinburgh Castle's history dates back to Iron Age times, when a fort was first built on the hill.
Claim four puzzle packs!
Word Puzzle Packs
Numeracy Puzzle Packs
Challenging and exciting |  Boost key skills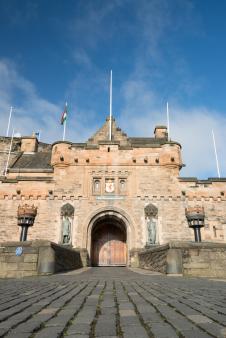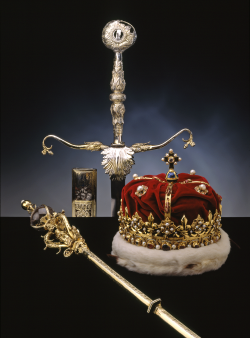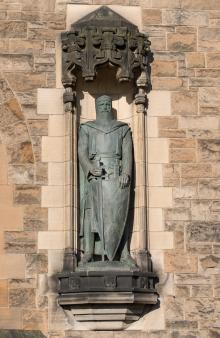 Best for Nursery and Reception
Edinburgh Castle is a great place for small people to discover. Although the history may go over their heads, they can clamber on the historic cannons, peer over the battlements at the city below, throw pennies into the well and marvel at the crown jewels.
Best for KS1
Kids who have a bloodthirsty streak will relish learning about the many battles that have taken place in and around the castle. The Great Hall, lined with swords and suits of armour, is a particular highlight, and the child-friendly crown jewels exhibit is a must-see, too.
Make sure you pick up a copy of the Explorers' Quiz: a family fact-finding trail that'll encourage your child to use their powers of observation and discovery.
Best for KS2
We joined one of the free guided tours, which gave us lots of background information and fascinating facts about the castle and its history. Some tours are pitched too high for primary school kids, but this had plenty of trivia and humour to keep our children entertained.
Our family's favourite exhibits were the prisons of war and the One o'clock Gun exhibition, both of which really brought history to life for our children.
Don't miss
The One o'clock Gun, which was originally fired every day to help ships in the Firth of Forth set their shipping clocks, and is still fired daily at 1pm: a real spectacle that attracts big crowds and will give kids a thrill.
Half-term and holiday events for families
The castle holds occasional re-enactments and talks that are great for families, such as a prisoner of war talk from one of the 'inmates,' and Meet the Barbersurgeon: a gruesome glimpse into 16th-century medicine.
Festive activities include traditional tales and crafts, where children can learn about the history of Christmas crackers, Christmas cards, and more.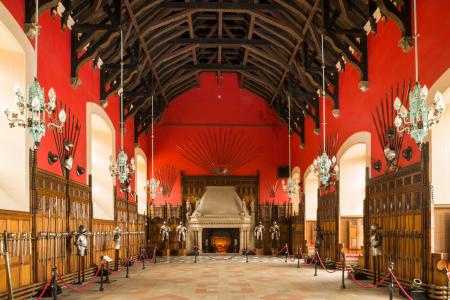 Food and drink options
Enjoy a hearty bowl of soup or slice of cake at the Redcoat Café, or a traditional afternoon tea in the Tea Rooms.
There's plenty of space to picnic in the grounds, and don't forget to pop into the Whisky and Finest Food Shop to sample Scottish specialities.
Getting there, prices and opening hours
Edinburgh Castle, Castlehill, Edinburgh, EH1 2NG.
The Castle is within walking distance of Waverley Station. Public and open top tour buses stop nearby. Parking is available at the NCP Edinburgh Castle Terrace at reduced rates for Castle visitors.
Edinburgh Castle is open from 9.30am-5pm in winter and 6pm in summer.
Adults £17, children (five to 15 years) £10.20, under-fives free.
Pocket money purchases
There's plenty for children to spend their pennies on, including stationery, postcards and souvenirs. We loved the cannon clay model kit (£4.50) and princess and knight plastic figurines (around £6-£8).
Online treasures if you're too far to visit
Check out the interactive timeline that takes you through the Castle's history from the Bronze Age to the present day. 
There are also lots of video clips to watch online in the Discover section of the website, including the One o'clock Gun, the Great Hall and the prisons of war. 
Links to the National Curriculum
A visit to Edinburgh Castle will help children discover the following National Curriculum areas:
Significant events beyond living memory.
The lives of significant individuals in the past (e.g. Mary Queen of Scots, Oliver Cromwell).
Significant historical events, people and places in their own locality.
Changes in Britain from the Stone Age to the Iron Age.
Britain's settlement by Anglo-Saxons and Scots.