What is primary school character education?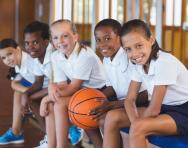 Schools have an important part to play in helping children become successful, well-rounded people. We take a look at what character education is all about.
Ask any teacher why they went into the profession, and chances are that over and above teaching kids to be an English, maths or science whizz, they want to help them become happy, confident and well-rounded individuals who make meaningful contributions to society.

These are the foundations of character education: a vital part of a good all-round education.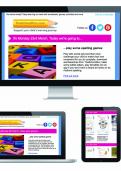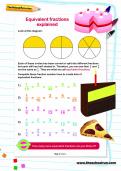 Start a unique learning programme!
Weekly programme for each school year
Worksheets sent direct to your inbox
Keeps your child's learning on track
Character education is not a standalone National Curriculum subject, and there's no fixed way in which schools should deliver it.

Nevertheless, schools do have a statutory duty to promote children's spiritual, moral, social and cultural development, and prepare them for the opportunities, responsibilities and experiences of later life.

This all falls under the umbrella of character education.
'Character education is more than a subject: it's learning to be a good person and a positive contributor to society,' says Aidan Thompson, Director of Strategic Initiatives at the
Jubilee Centre for Character and Virtues
at the University of Birmingham.
The principles of character
According to the Jubilee Centre, character education is defined as 'the implicit and explicit activities that help young people to develop positive personal strengths, called virtues.'
The key principles are:
A good life is one in which a person develops and practises virtues.
Character can be caught, taught and sought.
Character traits develop through habits.
How character education benefits children
It goes without saying that all children benefit from developing strong character virtues.
'Put simply, it helps children decide on the kind of person they wish to become,' says Aidan.
Character education is intended to furnish children with certain qualities, skills and traits.
These include self-belief,
motivation
, persistence, self-control, and coping skills, which help them bounce back after a disappointment or setback, along with virtues like compassion, curiosity, civility and determination.
As well as giving them a good foundation for their future lives, character education can improve children's school experience.
'There are measurable secondary outcomes such as behaviour,
attendance
and attainment,' Aidan explains.
Children who receive character education have been shown to have fewer absences from school, and show greater emotional wellbeing and lower levels of distress.
Character education in primary schools
In July 2019, the then Education Secretary Damian Hinds set out a vision for character education in schools, but in reality, it's a fundamental part of education that all schools already practise.
'Children are receiving character education all the time,' explains Rachael Hunter, Research Fellow at the Jubilee Centre and spokesperson for the
Association for Character Education
.
'Education that supports them to develop their positive, personal strengths will develop their sense of purpose, which we know is a key component of wellbeing and their ability to have successful relationships, among other things.'
Character education can be taught as a separate subject: 41% of schools provide distinct character education lessons. This is more common in secondary schools.
More often, however, there's a whole school, cross-curricular approach to character education.
'It tends to be more implicit in primary schools,' explains Aidan. 'For example, teachers model good character through the way they act around school, and schools often have a set of core values that guide everything they do.'
The Education Secretary set out five key areas that help children develop good character:
Sport
Creativity
Performing
Volunteering and membership
The world of work
However, character education can be entwined through just about every curriculum subject. For example, working on maths problems can help to develop children's focus, and studying the life of Winston Churchill could teach them about
resilience
.
The Jubilee Centre has a full set of
primary school learning resources
that develop character through the curriculum.
Character education is also delivered through activities such as circle time, assemblies, school councils, buddy schemes, community projects, and lunchtime or after-school clubs.
Almost all schools, for example, have a mission statement, ethos or set of values that contribute to character education. Pupils should understand why these matter and why they were chosen – they may even be involved in developing the values themselves.
'There is no one way to do character education,' adds Rachael. 'Schools around the country are already doing it really well in very different ways.
'It's possible to teach children the vocabulary of character or give them space to reflect on their character in a standalone subject, but character development should be embedded into every element of the school day.'
Does this mean there's something 'wrong' with children's character?
You might be worried that character education gives children the message that there's something wrong with their character as it stands, that needs correcting.

Rachael acknowledges that this can be a concern.

'We need to be careful that we don't use character education as a stick to beat children with,' she says.

'We all have different character strengths, and the journey to developing our character is lifelong. No one's character is "flawed" or "wrong,' and no one has a "perfect" character or is at the end of their journey.'

Neither is character education intended to mass produce clones, who all have the same traits and values.

'It's unlikely that it's possible to churn out children with the same character strengths,' Rachael explains.

'Teaching character is not a science, and schools are generally very good at nurturing children's individual strengths and supporting them in any areas that need attention.'
Developing character at home
The Jubilee Centre produces
activities and resources
that you can use at home to discuss and develop character issues – but you're almost certainly already building your child's character in ever aspect of life.
Supporting them with homework, helping them process their worries, praising their efforts and successes, encouraging kindness to siblings, signing them up for clubs like Brownies and Cubs, taking them to visit older relatives – all these and more will help your child develop character virtues.
'You can help by developing a good partnership with school, finding out what the school values are and helping to model them at home,' says Aidan.
'You and your child's teacher are likely to be on the same page in terms of character education, but you are your child's first and main role model, and it's through watching and learning from you that they'll learn the most.'