Year 5 maths: what your child learns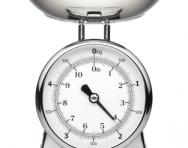 From probability to polygons, find out what your child will learn about in maths in Year 5.
By Year 5, children should be confident with one- and two-step problems and using addition, subtraction, multiplication and division, and they will be able to decide on the best way of solving a problem. There is still a focus on times tables, as not all children are completely sure of these. Set squares and protractors are being used for work with angles and shapes, and percentages are introduced now. Children will be practising their mental maths, as well as using written and practical methods to help them calculate. It's also important for the children to see how their maths work links to life outside school, and to other areas of the curriculum.
Year 5 maths – your child will be:
Number and place value
Calculating
Fractions, decimals and percentages
Measuring
Geometry
Statistics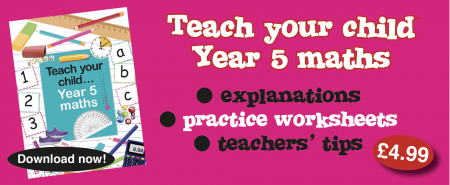 Try this at home
Put your child's learning into practice with our Year 5 maths worksheets, which cover all the topics taught as part of the curriculum, or try our Y5 mental maths mini-test.
Check your Y5 child's progress in maths with our free Y5 maths Progress checks, three mini-tests for the autumn, spring and summer terms.