Literacy and numeracy in the Foundation Stage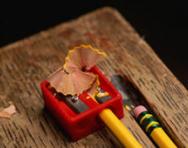 Literacy and numeracy underpin all Key Stages, so help your child get off to a good start with these top tips and resources.
Reading at Foundation Stage
Reading is essential for children throughout their education, and it is good to start early. However, you shouldn't force your child to read too early. Simply reading to them and pointing out initial sounds will help. Make them aware that reading is a good, enjoyable thing. If you are worried about your child's progress in reading, talk to their teacher. It is important that you let them know if there is a history of dyslexia in your family.
Books for the Foundation Stage
To get your child interested in reading, try these top books:
'So Much' by Trish Cooke, illustrated by Helen Oxenbury (Walker Books), is a lovely tale with repeating story patterns, in which everyone in the family shows the baby how much he is loved.
'Room On The Broom' by Julia Donaldson, illustrated by Axel Scheffler (Campbell Books) is written in rhyme and tells the story of a witch and her remarkably spacious broom. It will captivate and engage even reluctant readers.
'Handa's Surprise' by Eileen Brown (Walker Books) is a story about a girl's journey to deliver fruit to her friend. The surprise at the end of the story always captivates children and the repeating language maintains their interest.
'Giraffes Can't Dance' by Giles Andreae, illustrated by Guy Parker-Rees (Orchard Books). Each year Gerald dreads the great Jungle Dance, and feels sad that he can't tango and two-step with the rest of the jungle animals. One day he realises that it doesn't matter - he simply needs a different tune to dance to.
Words for Foundation Stage
Children will learn words at different rates, but there are some words all children are expected to know how to read and spell by the end of the Reception Year. These include 'in', 'yes', 'get', 'said', 'play', 'all', 'like', 'to', 'me', 'big', 'my', 'come', 'go', 'went', 'look', 'going', and 'this'. Why not create a set of cards and ask your child to identify them and spell them out?
Foundation Stage numeracy
Your child will be taught about maths through songs, stories, games and play. As they progress, they will learn to count and understand numbers, as well as how to use comparative expressions, such as 'smaller than' or 'lighter than'. They will also be made aware of shapes and space.
Try these fun activities at home to support their learning:
Singing numbers: Songs such as 'One, two, three, four, five, once I caught a fish alive' will help them remember basic number sequences.
Size it up: When you're talking use adjectives of size to reinforce their vocabulary. 'Big', 'small', 'long' and 'short', are all words they will be expected to know before they go into Year 1.
Snap: Children learn about matching pairs at the Foundation Stage so you can help them build on that while having fun!
Think of a number: On a car journey, you could play 'Think of a number'. One of you thinks of a number between one and 10 and the other has to guess what it is. Use terms such as 'That's too high' until they guess it correctly.