all English worksheets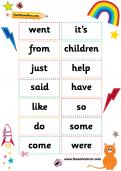 During Years 1 and 2 your child will be expected to learn to read and spell high-frequency words as well as the days of the week, months of the year, numbers to twenty and colours. Help them practise at home with our colourful flashcards.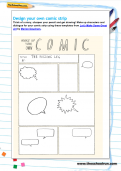 Looking for ways to help your child boost their literacy skills? Designing their own comic will help them with their handwriting, vocabulary, story-telling skills and more – and they won't even realise they're learning!
Pages