Reading for pleasure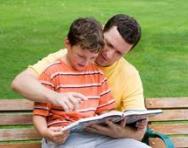 Worksheets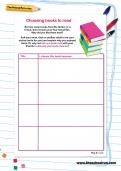 Borrow some books from the library or a friend, then choose your four favourites. Why did you like them best? Ask your mum, dad or another adult to be your scribe (write for you) and explain why you enjoyed them. Or why not set up a book club with your friends to discuss your book choices?
View Worksheet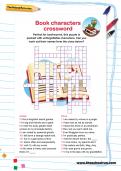 Book characters crossword
Classic characters are unforgettable, whether they're falling down unusual rabbit holes, prowling through the jungle or breaking their slates over unfortunate classmates' heads. How many famous characters from children's literature can you identify in this crossword puzzle?
View Worksheet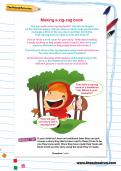 Can you make some zig-zag books? First of all do a front cover for your story. Think about making it really exciting so that people want to read it. Also write your name on the front so that people know who wrote it. Then tell your story in the zig-zag book using words and pictures. You may even like to use speech bubbles!
View Worksheet
Also see: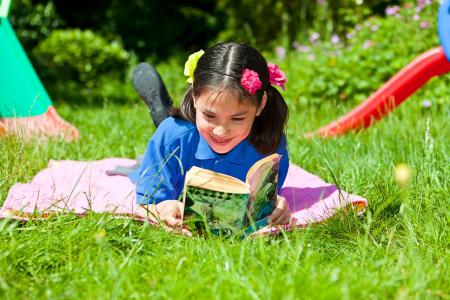 Great books for kids: must-reads for 4- to 11-year-olds
When it comes to wonderful books, children are spoilt for choice. Classics and contemporary novels, personalised books, themed reads and more... look through some of our recommendations to find your child's next favourite book to curl up with.
If your child loves a particular book series or author it can be hard to get them to read anything else! Find their next reading obsession by looking through our recommendations for Harry Potter fans, Wimpy Kid fans and Beast Quest and Rainbow Magic fans
Celebrate occasions and festivals with our best Christmas books, best Easter books and best Halloween books for children.
If you're looking for ways to make school subjects like history come to life, look through our best historical fiction for kids lists.
Does your child love non-fiction reading? We have lots of recommendations!
And for specific ages and stages:
Wish your child loved books as much as the TV and games console? Engaging with English is packed with ideas to make four classic books come to life. You and your child will enjoy every moment of having adventures in a deep, dark wood, organising a Gruffalo party, investigating your family tree, creating a photo-story, making a park scene in a box and discussing metaphors and similies – yet all the activities are designed to support literacy learning as detailed in the national curriculum. The books you will be reading and discussing are:
The Gruffalo by Julia Donaldson and Axel Scheffler
Stick Man by Julia Donaldson and Axel Scheffler
Voices in the Park by Anthony Browne
Looking after Louis by Lesley Ely and Polly Dunbar
Whether your child is in the EYFS or KS1, these activities are the perfect starting point for turning book-shy children into bookworms.