What is enrichment?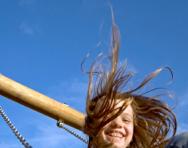 Your child's school might organise enrichment days, or suggest that you try enrichment activities with a gifted and talented child. We explain what enrichment is, and why you're probably already enriching your child's learning without even realising it!
"Enrichment basically makes a subject more meaningful or more rewarding for a gifted child, and allows them to look at in more depth," says Julie Taplin, Deputy Chief Executive of Potential Plus UK, the operating name of the National Association for Gifted Children. "All children benefit from enrichment, but for gifted and talented children it can give them opportunities to explore and use their imagination. Enrichment is important not only at school, but also at home. "
Enrichment in schools
In school enrichment aims to take the basic curriculum subjects and expand them, looking at them in more depth or from a different perspective. Many schools offer enrichment through school trips, science days or book weeks. Teachers may also encourage children to do their own research into a subject by reading additional books or working on the internet. Some schools are able to offer separate sessions with tutors or other teachers to allow children to explore subjects in different ways. Ask your child's teacher how they offer enrichment and if the school has any written guidelines that you can have a look at.
Non-curriculum enrichment
There might be other enrichment opportunities for your child outside of the classroom. Try to encourage them to become involved in any clubs or societies that their school offers such as music groups, a school newspaper, photography club or a drama club. They're all great ways to help broaden their learning and could help them find new passions and new friends.
You probably already do a lot of "enrichment" at home without really realising it. Reading together, acting out plays, being creative, singing, dancing, painting and drawing all count. Family visits to art galleries, zoos and museums will add depth to your child's knowledge. Helping your child to find answers to their many questions is also a form of enrichment. If you aren't able to give them an answer help them to find someone or somewhere that can. Perhaps a family friend, the local library or the internet might be able to satisfy their curiosity? The idea is to help them build up their bank of resources for the future to help them continue expanding their knowledge.
Charities and organisations such as Mensa and Potential Plus often offer enrichment activity days and events throughout school holidays; these are a great way for children to meet with other gifted kids and learn from each other.
TheSchoolRun's Gifted and talented: learning activities for KS1 and KS2 pack offers 30 absorbing, fun projects to try out at home.